Heavy Fabrication
Pressure Vessels & Heat Exchangers
Cement Plant Equipment
Industrial Metal Fabrication
Tank Fabrication
Earth Moving Equipment
Steel Fabrication
Boilers & Boiler Spares
Electric Machinery Fabrication
Space Research Components
Pressure Vessels
Tank Fabrication
Leveraging on our vast industry experience, we have been offering a wide range of heavy fabrication works, heavy steel fabrication, heavy structural fabrication, tank fabrication. These are used for storing chemicals, gas, oils, water and are known for sturdy construction & durability. Our range is offered in various technical specifications and can be further customized as per the requirements of the clients.

Our range includes the following: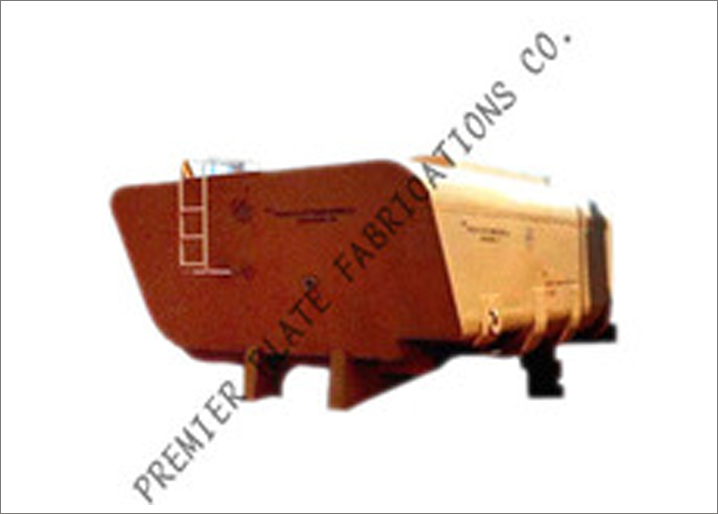 Water Sprinkler Tanks offered by us are manufactured for Caterpillar India and Bharath Earth movers Ltd. that are mounted on Dumpers. The water is sprinkled for the visionity of the mines that are covered with dust. This is done to make the ground for movement of earth moving equipments for clear vision and to avoid pollution. Our range is offered in total capacity of 28000 Liters to our clients.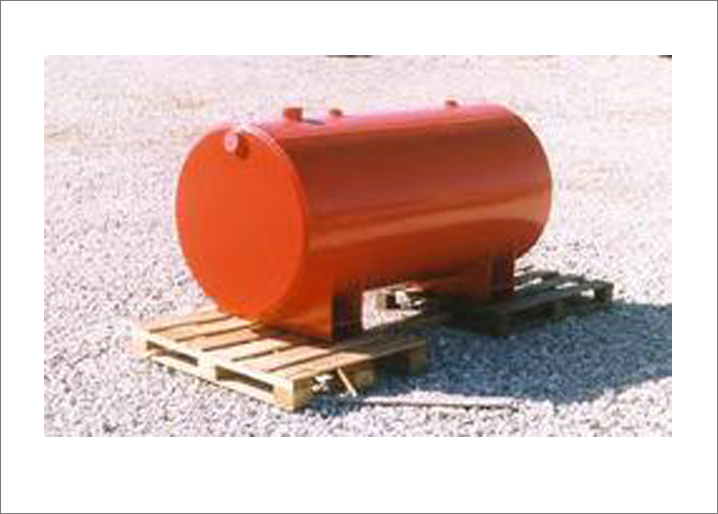 Storage Tanks are manufactured for storing water, oil, fuel, gas etc., for different types of application industries out of carbon steel and stainless steel etc. The volumes varies from 10,000 to 70,000 liters depending upon the periodical consumption and nature of Storage materials and its applications. We manufacture Storage Tanks to customer's specification either for Indian or any other international standards like ASME Sec VIII etc., The dished ends being torispherical,hemispherical and flat heads etc. These Tanks are manufactured and tested for pressure testing, dye penetrant testing, Radiography testing and vacuum testing according to customers instructions & specifications.
Our main customer for Storage Tanks are
BEML, ISRO, KMML
etc.,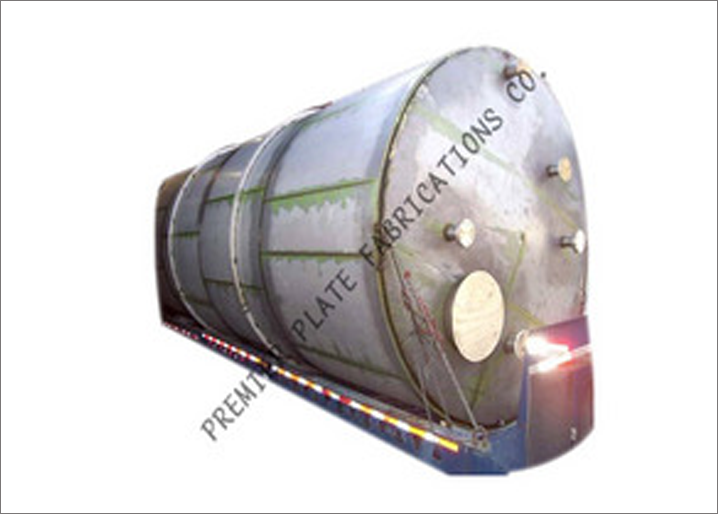 We offer a wide range of chemical storage tanks that is used in chemical and alcohol industries for the storage of water, fuel, oil, liquid and chemicals. These are designed using premium quality M. S. and A. S steel and known for features such as corrosion resistance, leakage proof. Our tanks bear rigid construction and are efficient in holding chemicals.
Specifications:
• Construction: M. S. or stainless steel
• Design: horizontal -cylindrical and verticals, cylindrical
• Mounting: under ground, above ground and overhead
• Capacity: as required